Bramante Piazza.... combining a myriad of luxuries
---
The allure of Renaissance 5000 is further enhanced by the biggest tri-level sports and recreational facility in the Golden Triangle of Real Estate. The surge of brillant ideas, passion for antiquity, and richness of the era that inspired the art and literary luminaries of the 15th and 16th centuries are recreated in a 16,000 square meter garden of flawless proportions and superb taste - the Bramante Piazza.
Inspired by the great Italian architect Donato Bramante, The Piazza is an embodiment of his genius in creating vivid expressions of integrity, strenght, and the clasical heroic spirit.
This facination for the integrity of space and fine proportions is epitomized in the elegance of Bramante Piazza and its arrany of facilities:
grand ballroom
landscapedgrounds
cascading fountains
sparkling pool
wide paths and walkways
squash courts
golf putting greens
children's playground


CafeBramante
mini-mart
drugstore
beauty saloon
dental clinic
nursery school
pro shop
gym
A Grand Citadel of Security and Comfort
---
Equiped with state-of-the-art Fully Digitized Network of Audio Entry Phones, Closed Circuit Television (CCTV), Stair Pressurization System, and High Speed Elevators, Renaissance 5000 presents and impressive citadel of security and convenience for its residents and guests.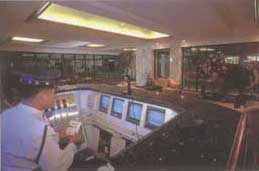 Luxurious features of the units like walk-in closets with mirrored doors, bathtubs and twin lavatories in the bathroom of the master's bedroom, granite countertops for the kitchen, laundry and drying areas, and spacious living and dining areas further add to the allure of this latest addition to the jewels of the Renaissance Centre.